See how Caroline's skills helped FamilyAid Boston on a Messaging Guidelines project.
FamilyAid Boston empowers parents and caregivers facing homelessness to secure and sustain housing and build strong foundations for their children's futures.
What did Rebecca need?
We're a growing organization that is doing great work. We have clear goals for the future and a plan to help even more people. But, in order to do all this work, we need to be able to communicate this to our supporters in a clear and easy to understand way.
Matched On
Jan 17, 2020
Saved
$3002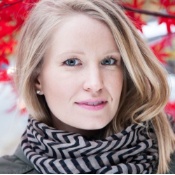 Volunteer
I'm a freelance copywriter who's passionate about volunteer work and eager to connect with nonprofits. I've recently completed a copywriting project for a health nonprofit in Michigan and am currently working (paid) on web and print materials for a real estate school. I'm the author of the novel ...
Read More
What did Caroline have to offer?
As a former resident of Boston for more than a decade, I'm passionate about any initiative to improve the lives of Bostonians. Your mission to eradicate family homelessness in Massachusetts (where I understand the numbers are alarmingly high) hits close to my heart. I'd love to use my skills to help you realize your goals in any way I can. Hi Rebecca, Thank you for contacting me for your Messaging Guidelines project! I've just completed a somewhat similar project for the Michigan Health Improvement Alliance--a letter template and informational packet--so I believe I do have the skills and experience your project requires. I see that you need 50-, 100-, and 200-word descriptions of your organization. I enjoy this sort of puzzle work! My creative writing experience plus copywriting knowhow can produce sharp, impactful, spare prose. Please let me know if you'd like to connect further! Best, Caroline
This engagement is sponsored by