See how Riley's skills helped MetroWest Legal Services on a Brochure Writing project.
MetroWest Legal Services (MWLS) is committed to protecting individual rights and improving the lives of low-income, elderly, disabled and homeless people in 36 communities throughout MetroWest. Our clients are families facing evictions, women confronting domestic violence, children in need of med...
Read More
What did Rebecca need?
We want to raise our visibility in the community and communicate our services better to each of the target audiences.
Matched On
Jan 13, 2020
Saved
$2397
Have professionals like Riley help you on a Brochure Writing project
Post this project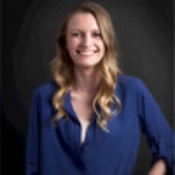 Volunteer
Riley is an experienced writer, editor, consultant, and coordinator with a demonstrated history of working in the writing/editing, hospitality, and legal industries. Riley demonstrates a high degree of initiative along with solid interpersonal skills, innovative thinking, self-sufficiency, legal ...
Read More
What did Riley have to offer?
I come from a family of educators; so I believe in the importance of educational equity and accessibility. I am also what you might call an "underdog" of a candidate for law school -- I know nothing substantial about politics/political science; in college, I studied English and Philosophy. However, I am passionate about creating a justice system that is actually just; rooting for the liberation of the individual from sociocultural 'norms'; and I am determined to make a lasting impact (or at the very least, leave some tsunami-sized waves in my wake). This is where my passion and precision meet. My time working in the MSU Denver Writing Center gave me innumerable opportunities to fine-tune all sorts of written works and literary projects. It also gave me the experience of creating a program-specific House Style Guide. Additionally, I regularly created branded-content such as: blogs and web-pages themselves, contributing posts on social media, blurbs for blog(s) and/or website(s), 'outreach' letters to/for student clubs & organizations, annual reports, promotional flyers, informational posters, infographics, handouts, location-specific announcements, invitations for Writing-Center-sponsored events... et cetera. I am a "creative" at heart, and my creativity just so happens to be centered around language/communication.
This engagement is sponsored by